The new standard in digital virtual pipe and electronic organ technology
Software Services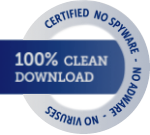 ---
Other services
Services and consultancy
Sampling of redundant or soon to be redundant pipe organs for preservation purposes
Sample cleaning, looping and processing
Assistance raising funds for organs in need of restoration
Custom software for bespoke hardware and other interfaces
Specialist MIDI processing and handling applications
All aspects of windows software development and hardware interfacing
Do you know of a pipe organ at risk, or soon to be made redundant? Please let us know and we will do all we can to assist in preserving as much of the instrument digitally as possible.
Creating a new organ disposition and sample set might have proven to be a hugely expensive, haphazard, complex and lengthy process with other pieces of virtual organ software, however, due to our advanced organ building tools, we are able to offer a very affordable service for production of organs to your precise specification within a very short space of time.
We can also convert existing sample sets very rapidly to work on our platform. We will not work with licensed or encrypted sample sets fairly obvious reasons. In this instance, contact your sample set provider and ask them to provide a Great Organ version of your sample set, and failing that, a version of the sample data you have purchased that can be imported to this platform. We will give all sample set providers assistance in this conversion, subject to agreement.
If you have reasonable technical skills, building your own organ is no longer something exclusively in the domain of the sample set producer, and our tools should take much of the hard work and complexity out of building a new organ.
---