The new standard in digital virtual pipe and electronic organ technology
Organ Builder Edition Software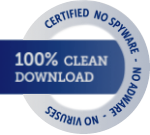 ---
The only virtual organ software built with modern cutting edge technology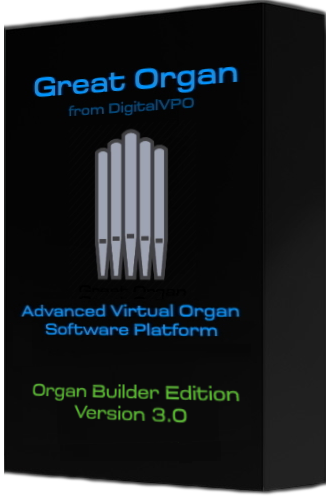 All software and organs have a built in free trial mode!!
Creating a new organ is a two part process. First of all, assembling the samples into a digital organ sample set and secondly, building the user interface of the disposition to allow the user to interact with the sample set.
The disposition builder is currently being refactored to use the same technology as the rest of the Great Organ products and will be available soon.
The Sample Set Builder tool is designed not only to build final polished sample sets but to also work as a rapid prototyping tool. It can therefore work with unlooped samples as well as looped, giving you the possibility of testing how a set of ranks will sound in the final released software.
The Sample Set Builder tool additionally allows you to experiement and test new convolution reverb with your ranks, and also act as a VST 2.4 instrument should you wish to hand over control of final audio and MIDI to a VST host application.
Sample Set Builder / Rapid prototyping tool
From folders of samples to a fully featured playable instruments in minutes!
Application Startup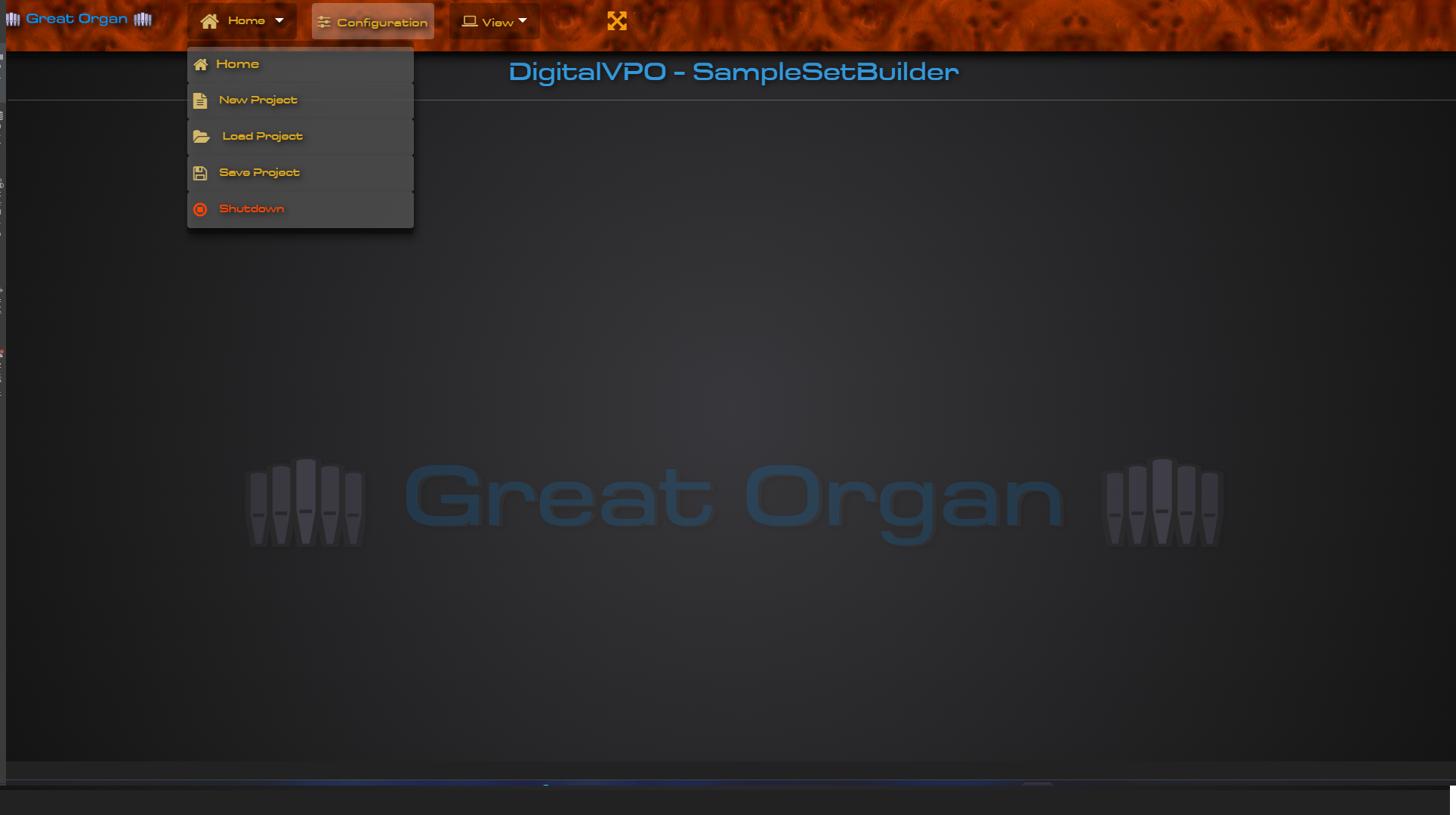 An advanced rapid sample set prototyping and building tool
---
Create sample groups from folder of audio samples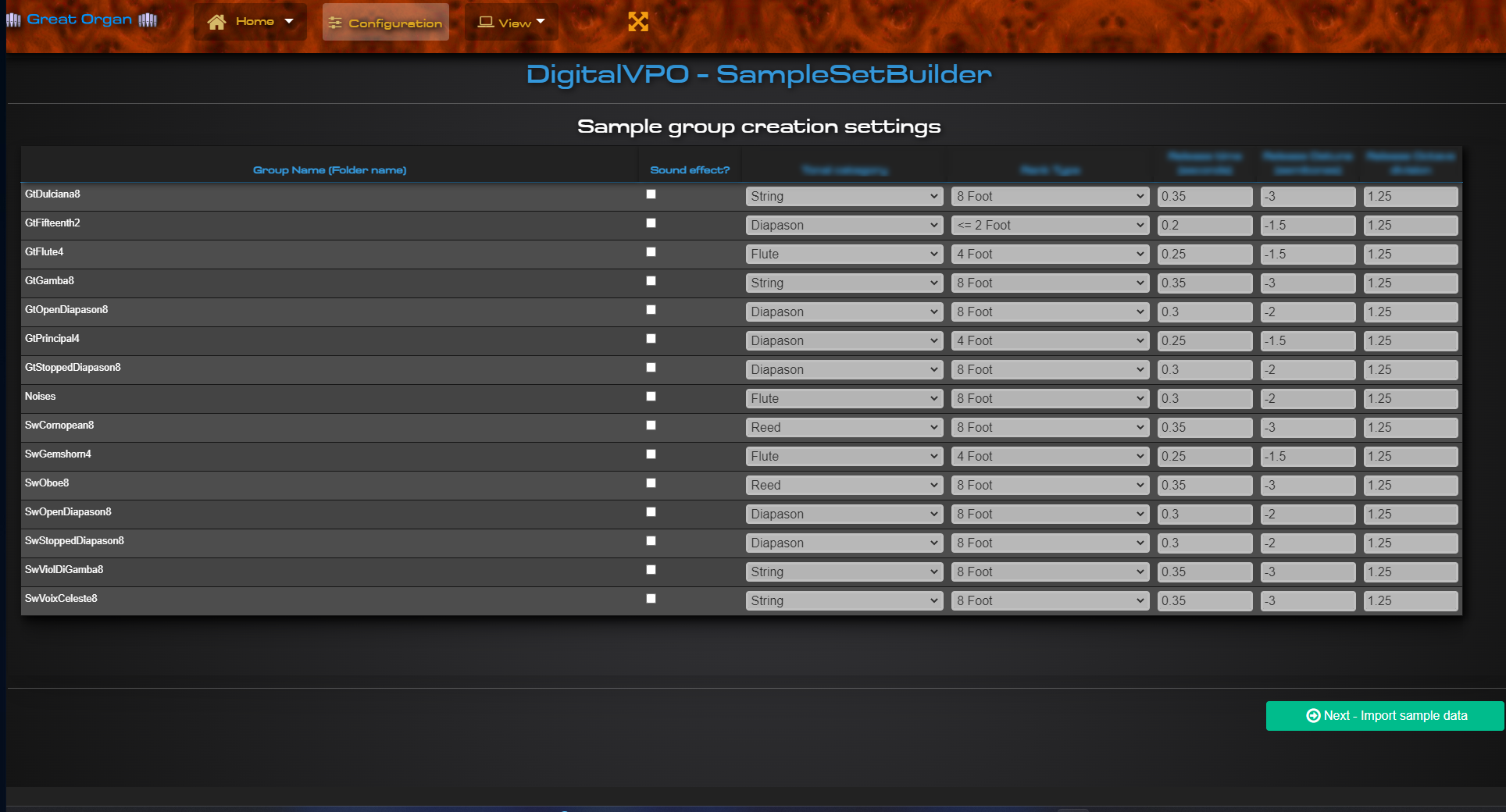 Allows the user to rapidly import multiple folders containing samples and set the release profile for rank generated releases
---
Importing of raw audio data into sample groups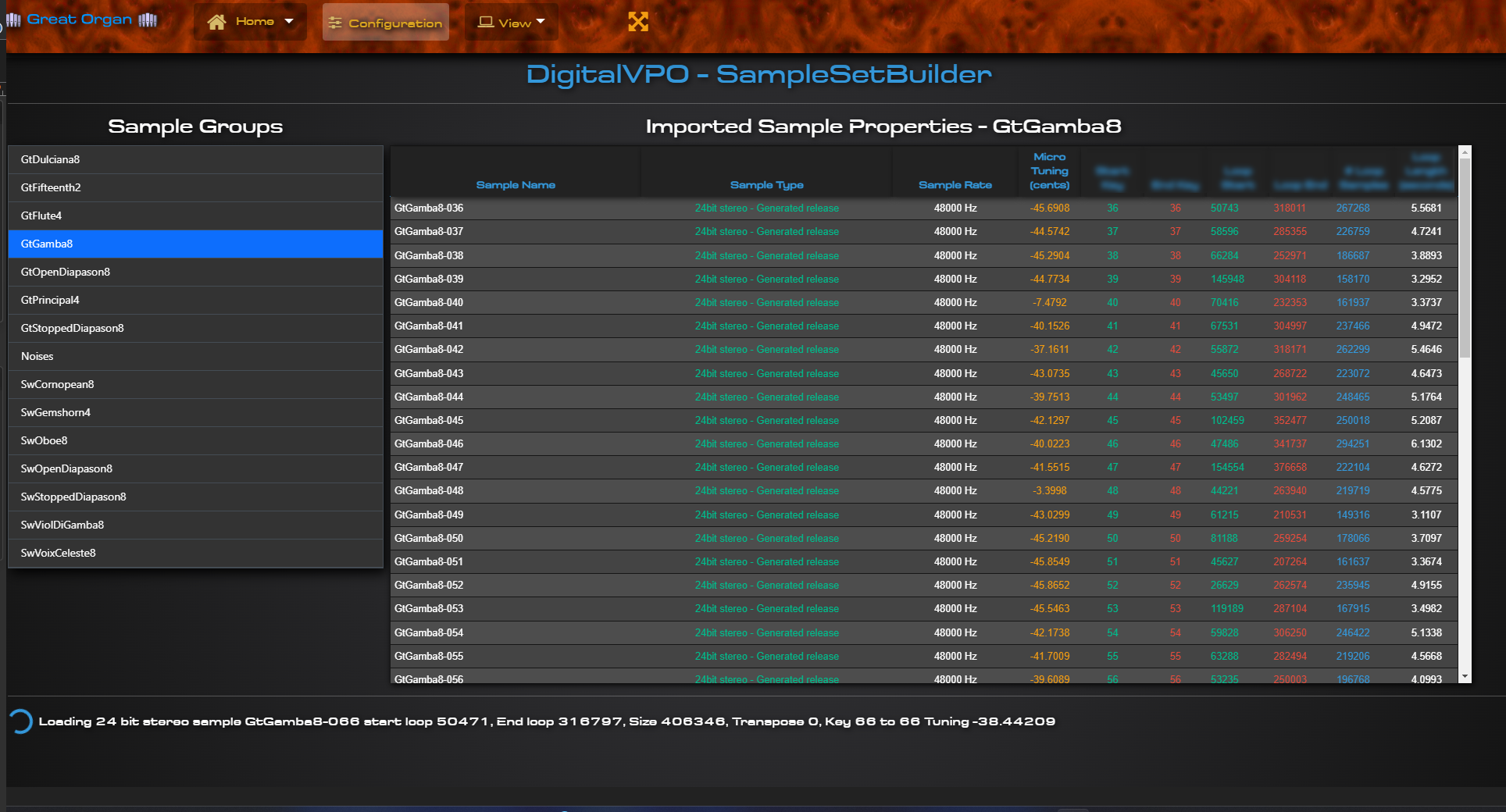 Display of all raw audio data being imported
---
Rank Properties - Shows the individual note parameters for each rank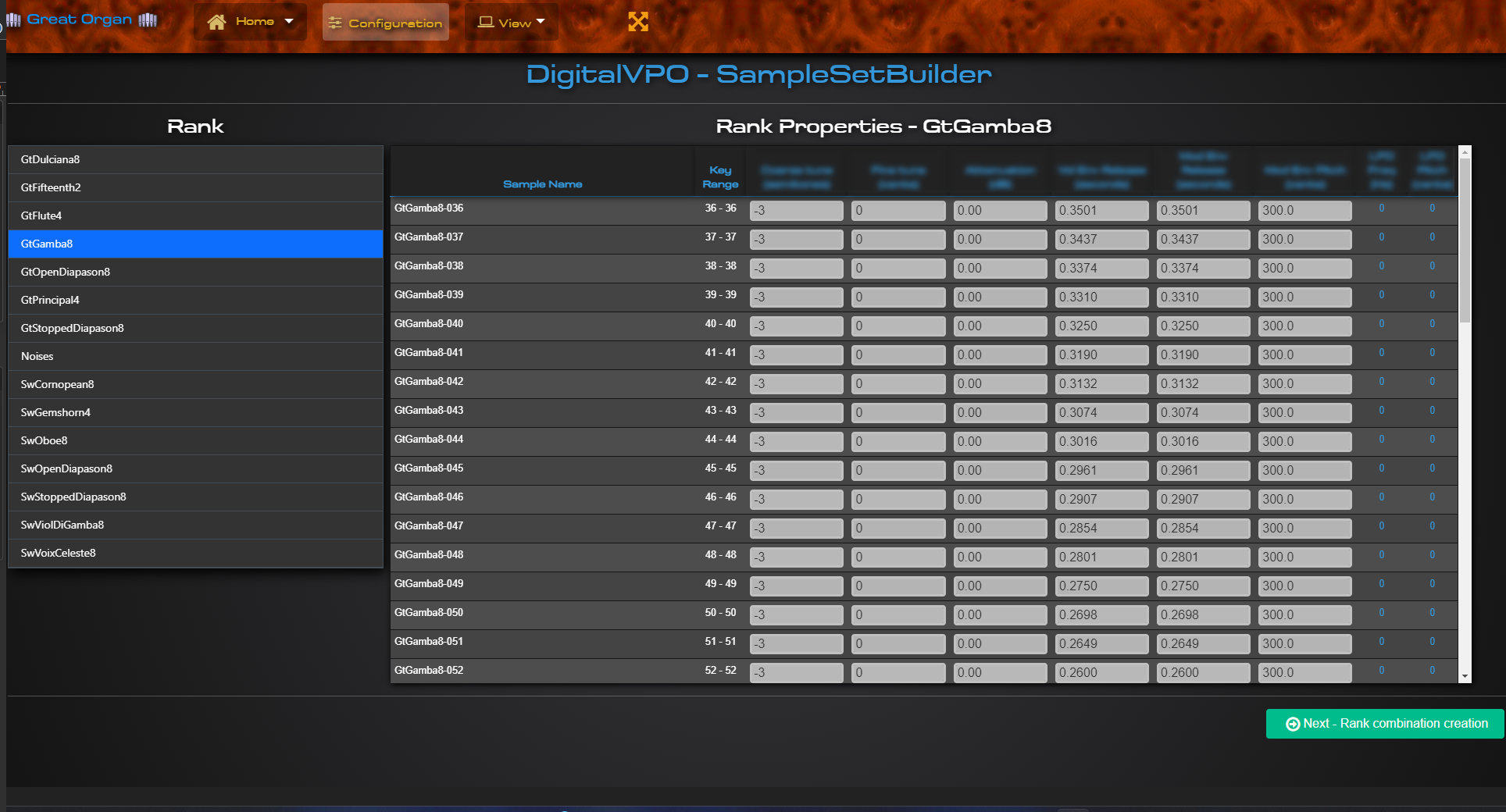 Verify or adjust rank releases for individual notes
---
Rank adjustment and combination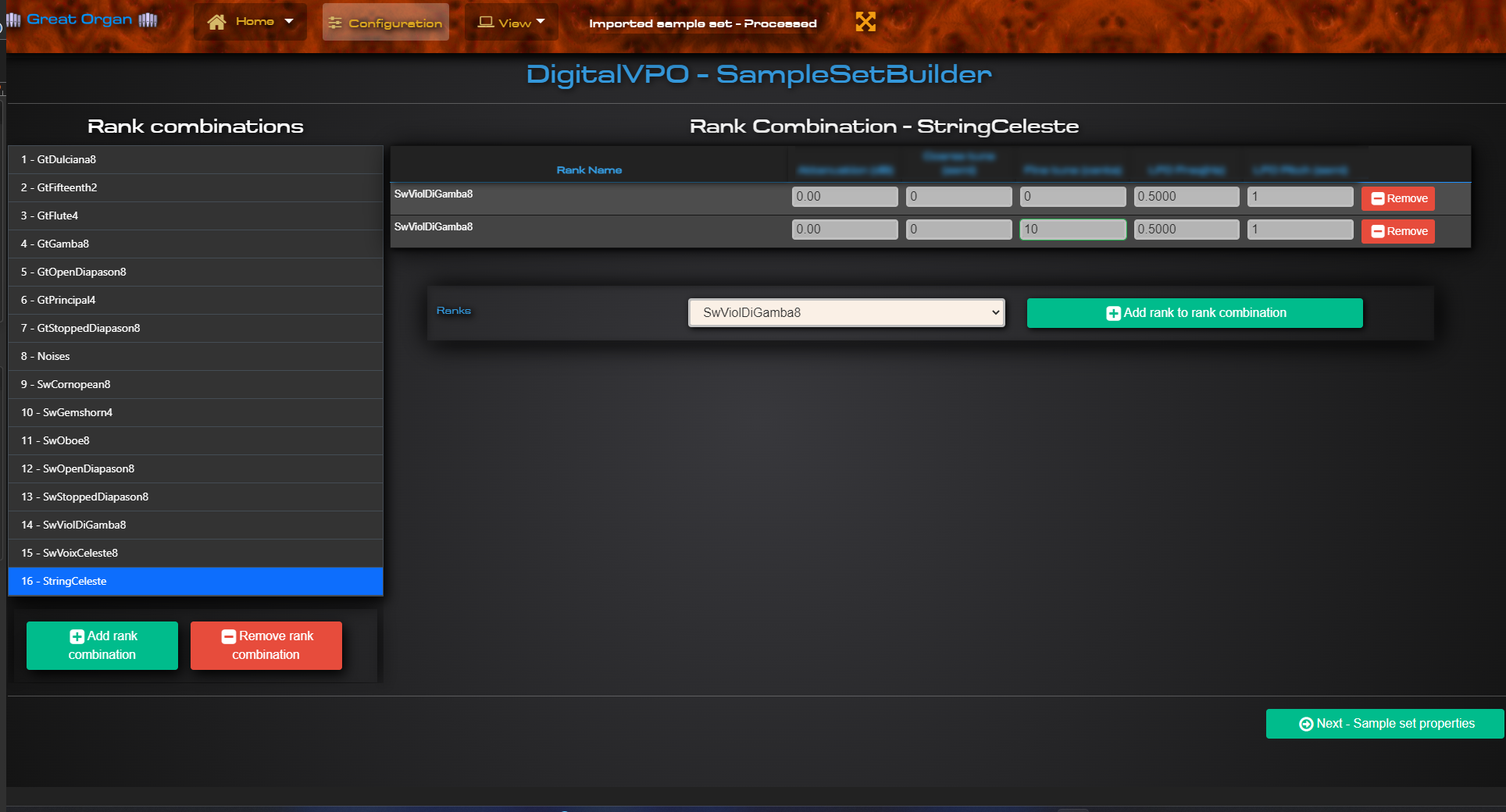 Allows modification of ranks and for ranks to be combined into a new rank combination
---
Sample set build settings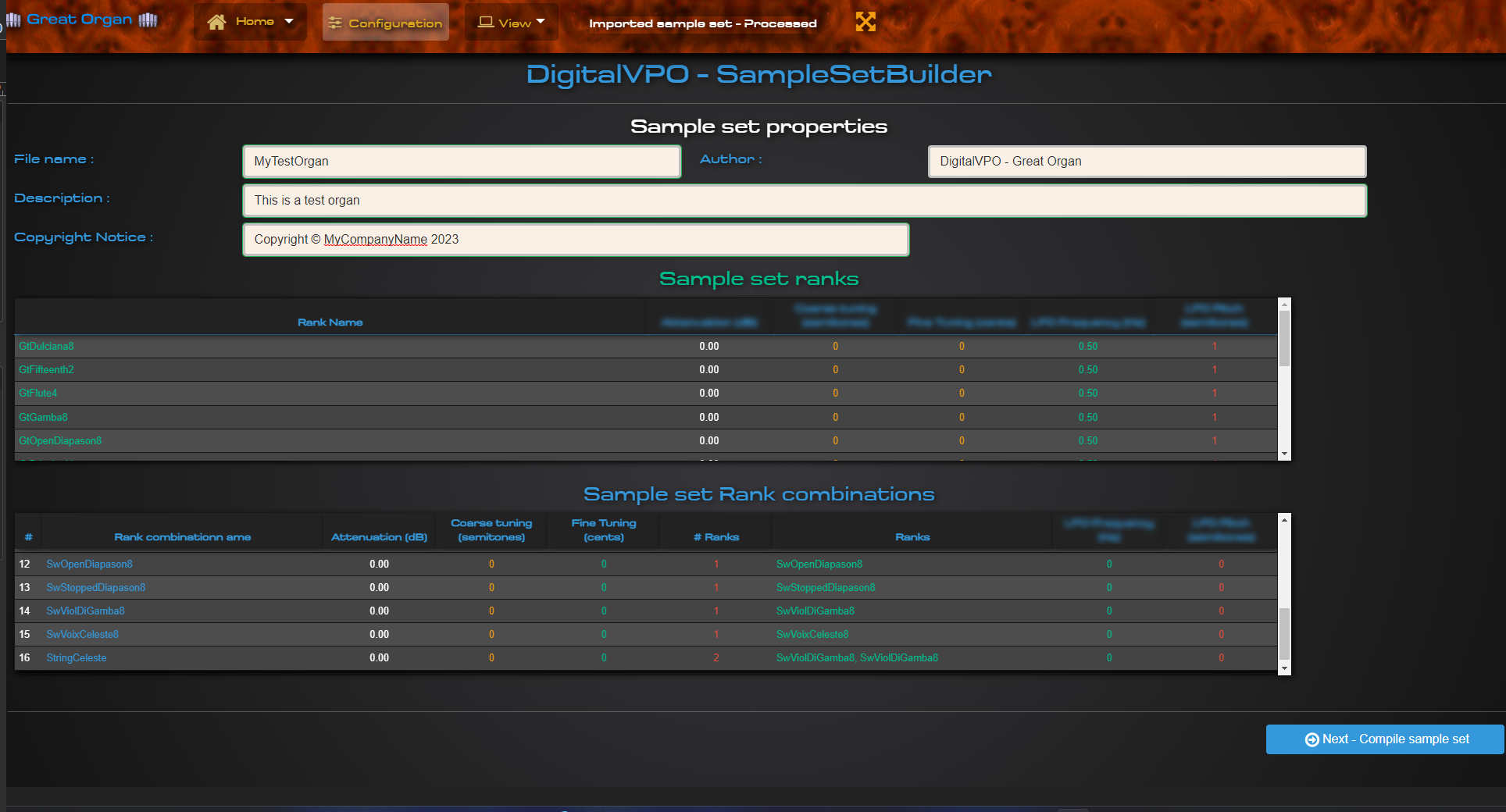 Set final sample set properties for sample set prior to build
---
Choose how to audition the sample set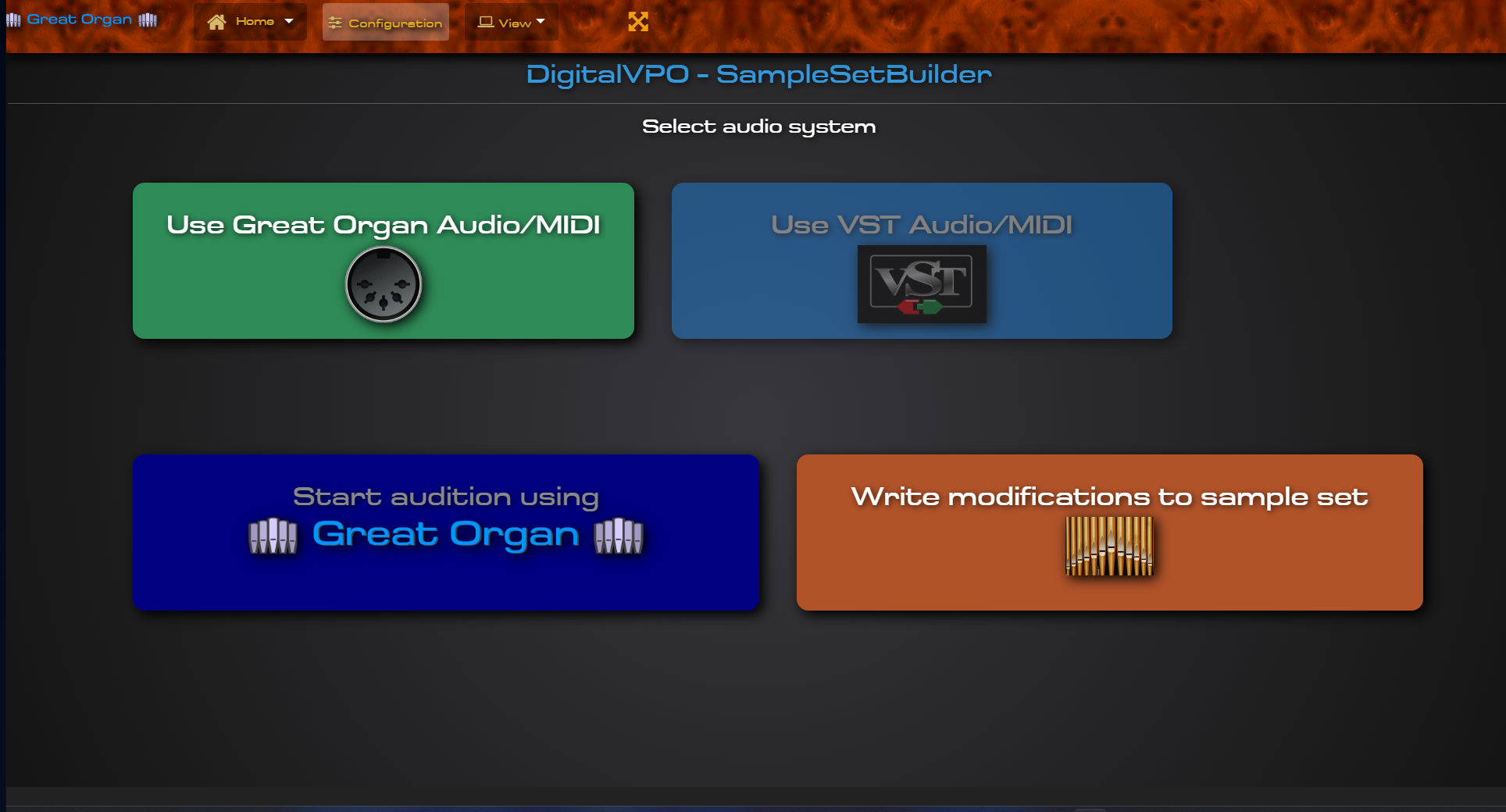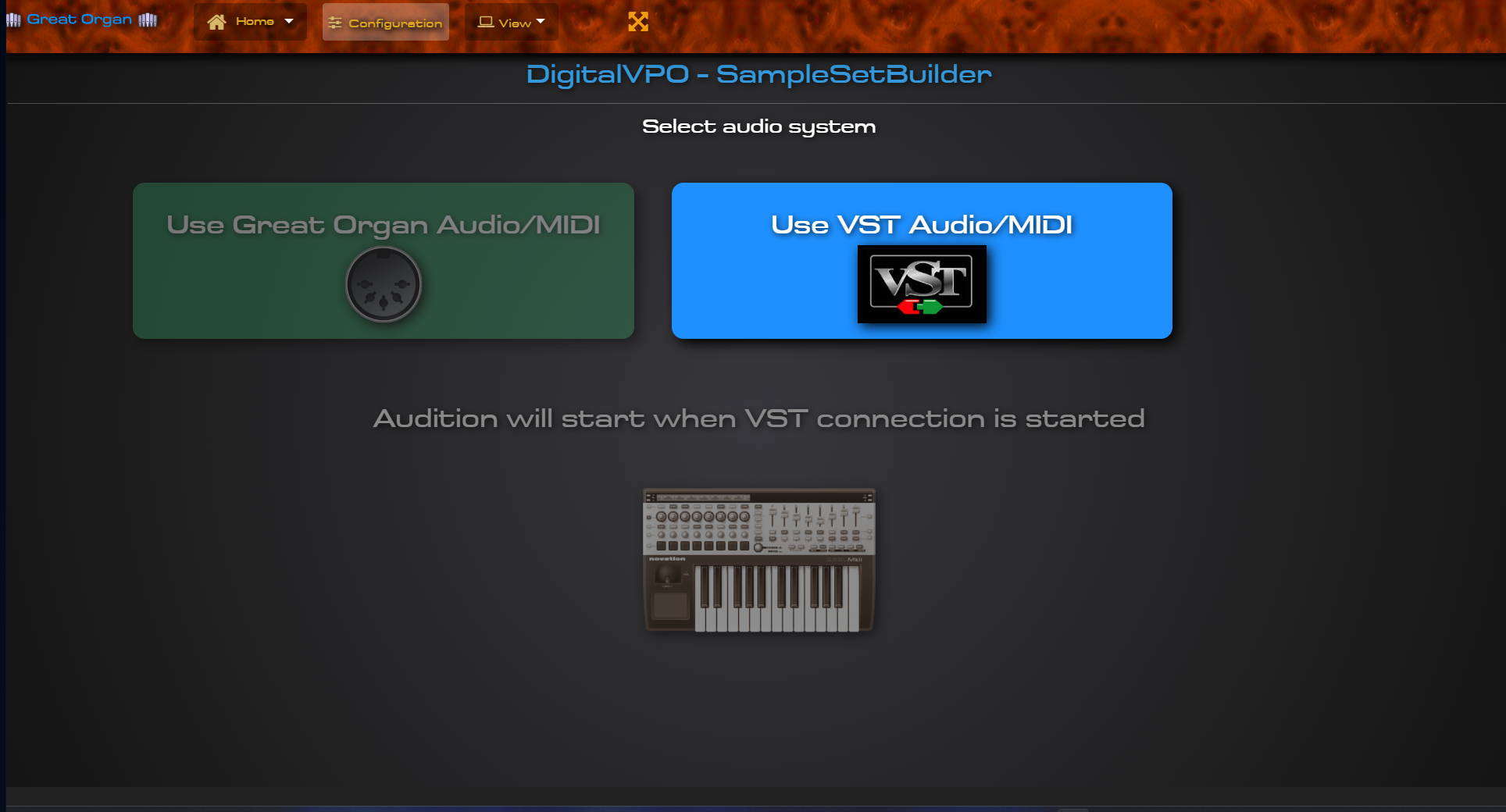 Audition the ranks from the built sample set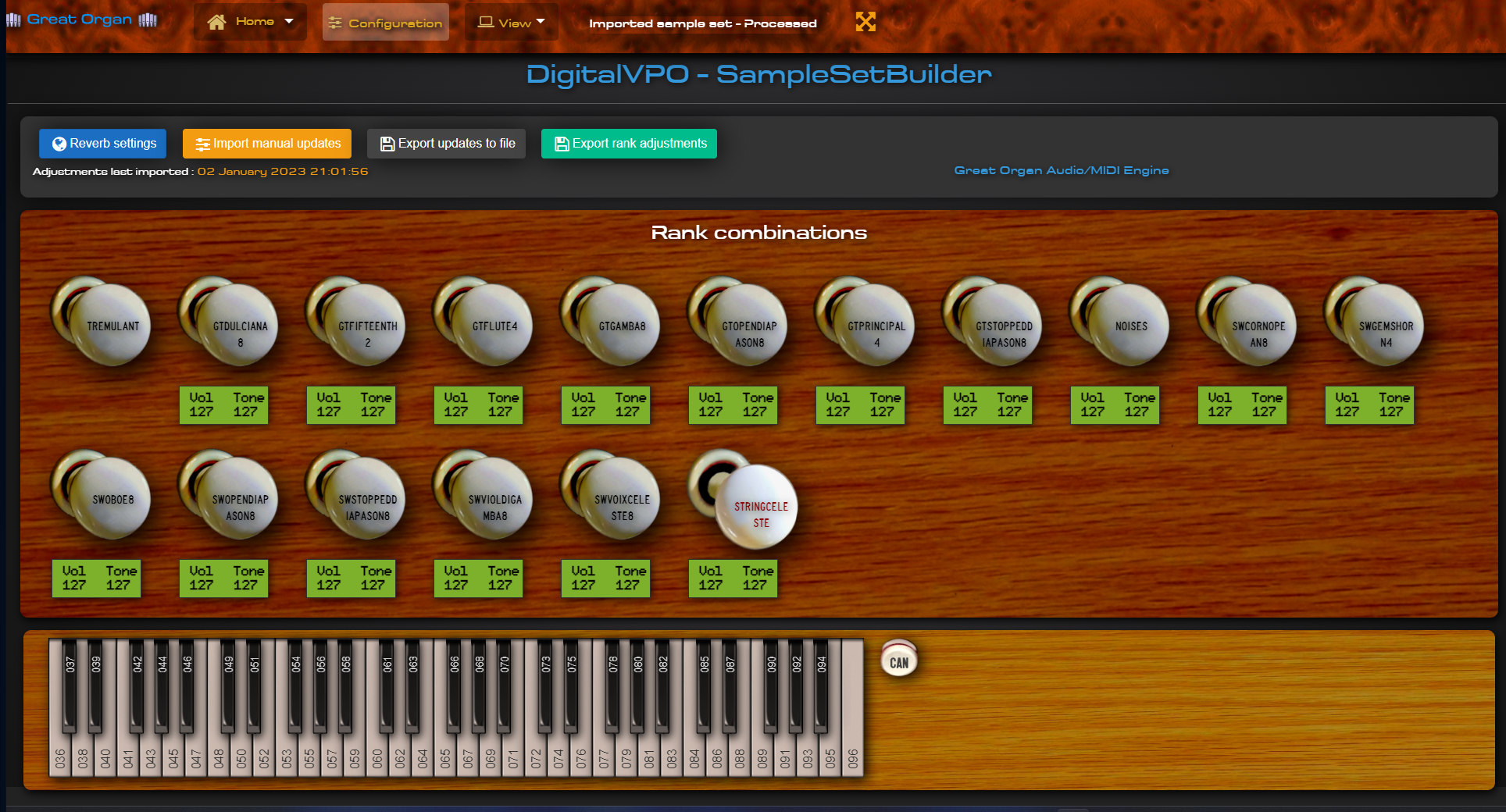 Use the pull stops as normal, the on screen or external MIDI keyboard. Adjust balance and reverb
---
Audition adjustment of sample set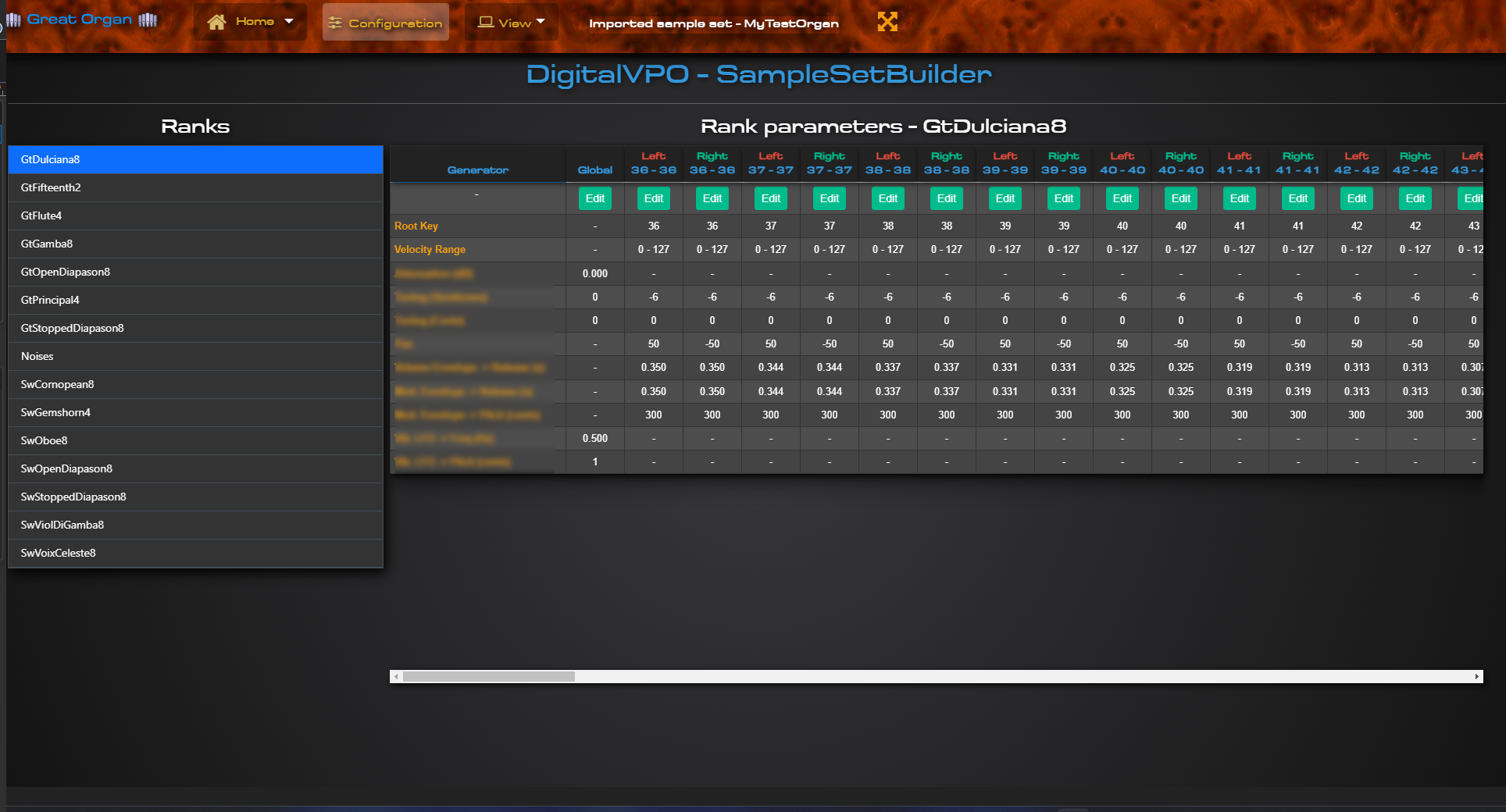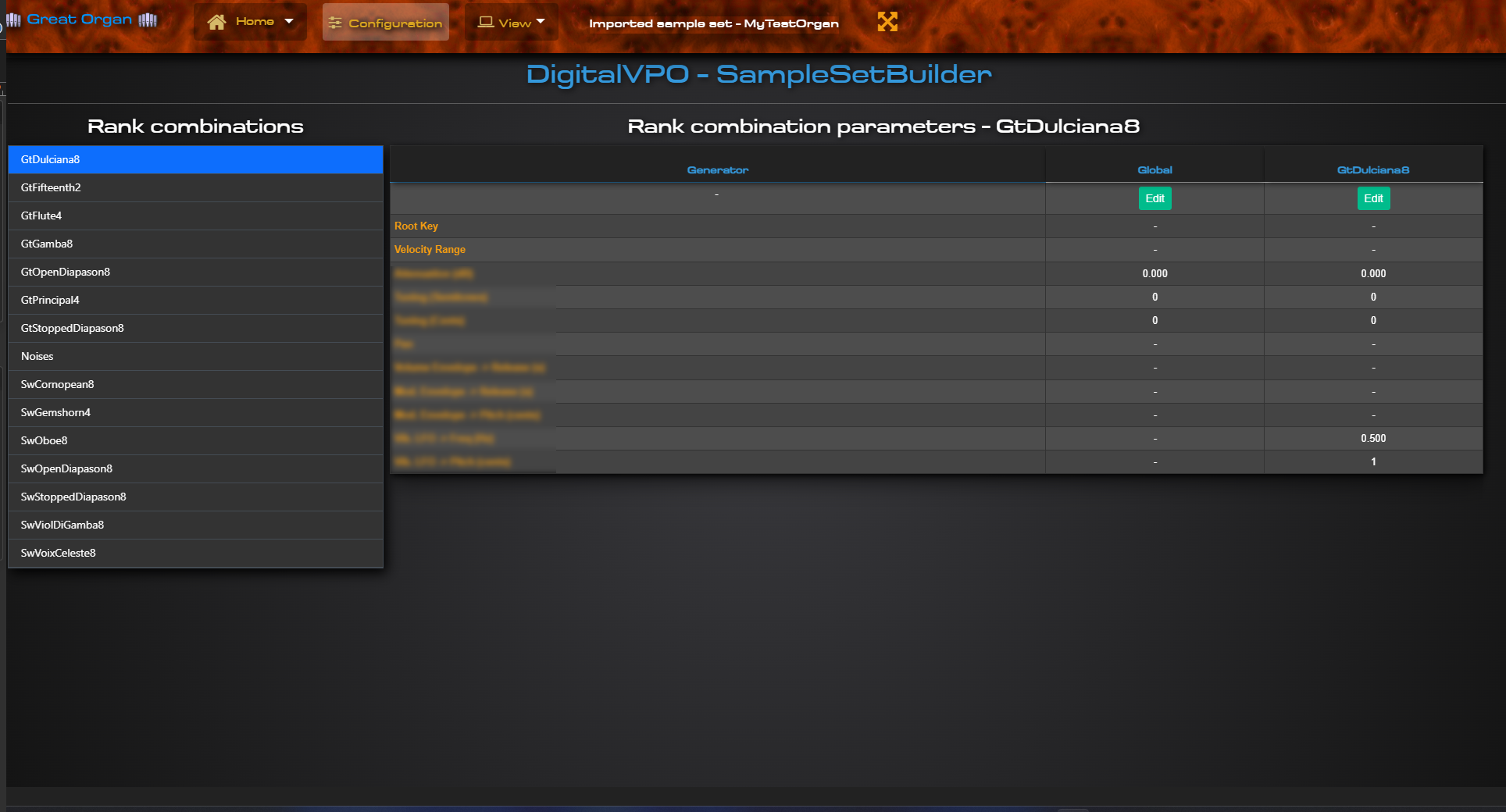 Only available for download on request
---
Disposition Builder
More information to follow
---
Compatible with
Windows x64
Windows 10 / Windows 11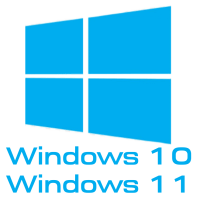 Windows 10/11 x64 - Intel i5 6th Gen or better
16Gb+ RAM (ideally DDR4)
128Gb+ SSD or M2.SSD
Ideally using dedicated soundcard
---