Hexham Abbey Organ
2 manual 1974 Lawrence Phelps organ of Hexham Abbey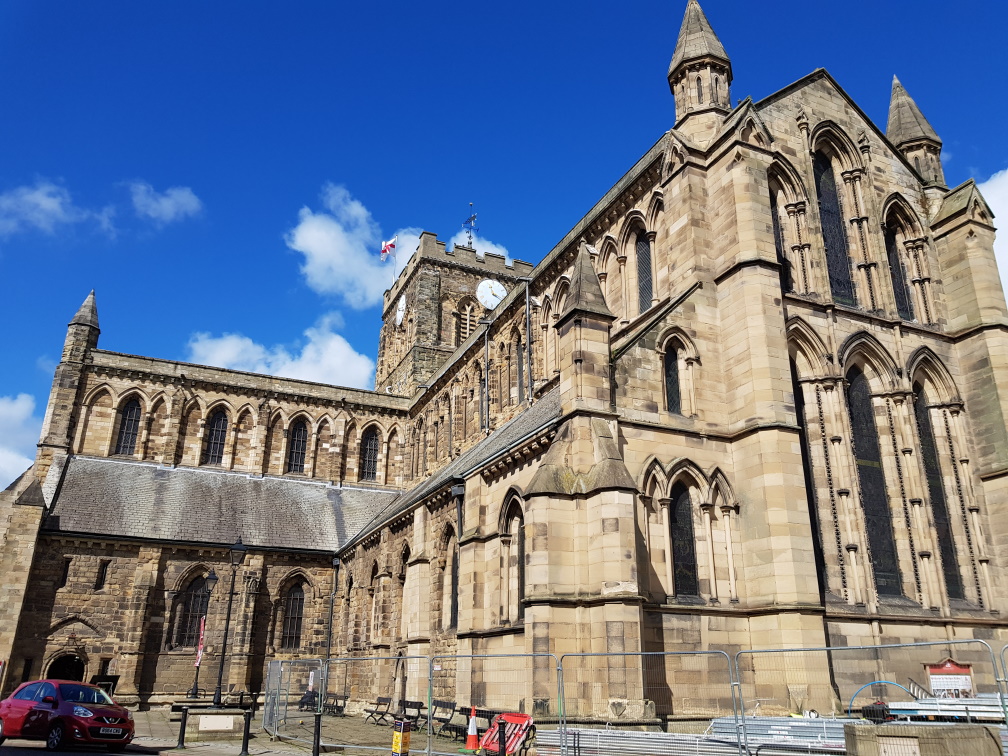 Hexham Abbey, Northumberland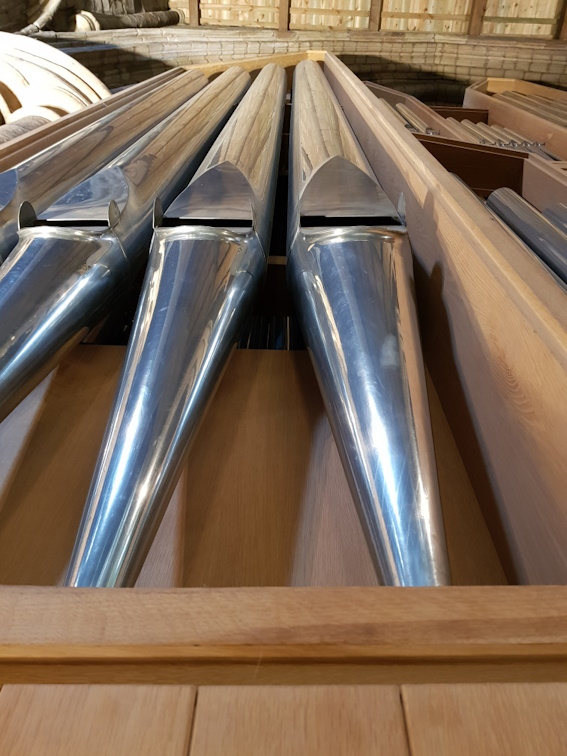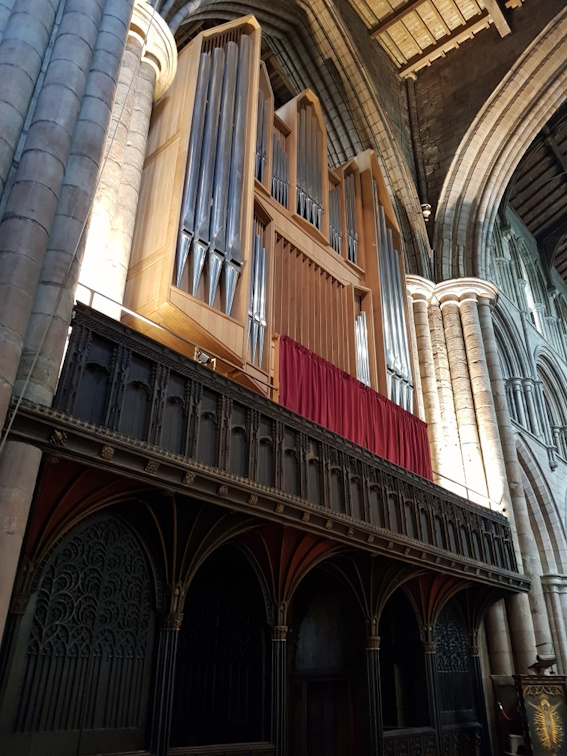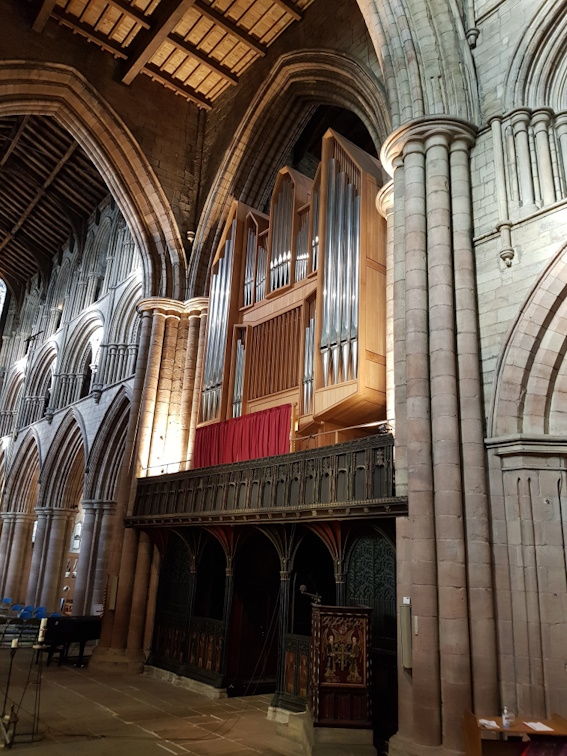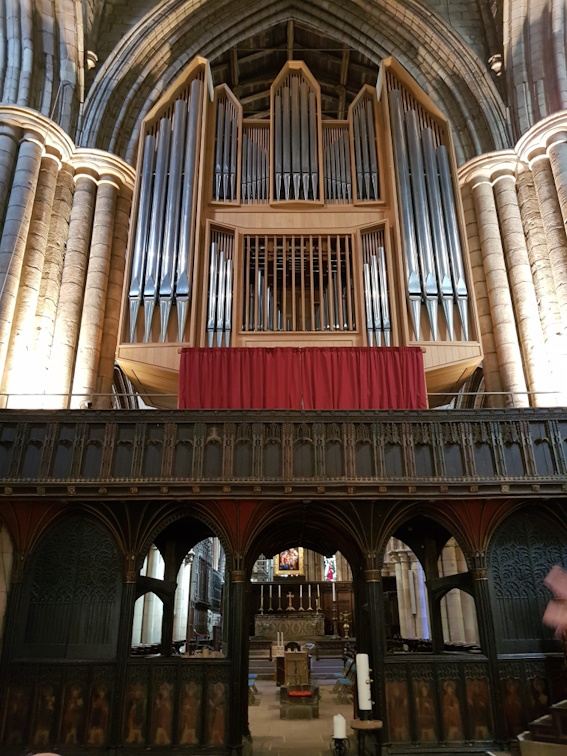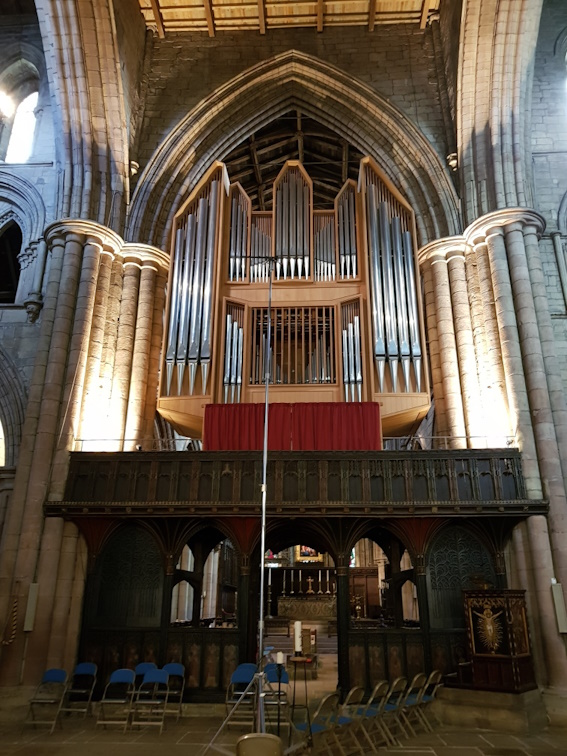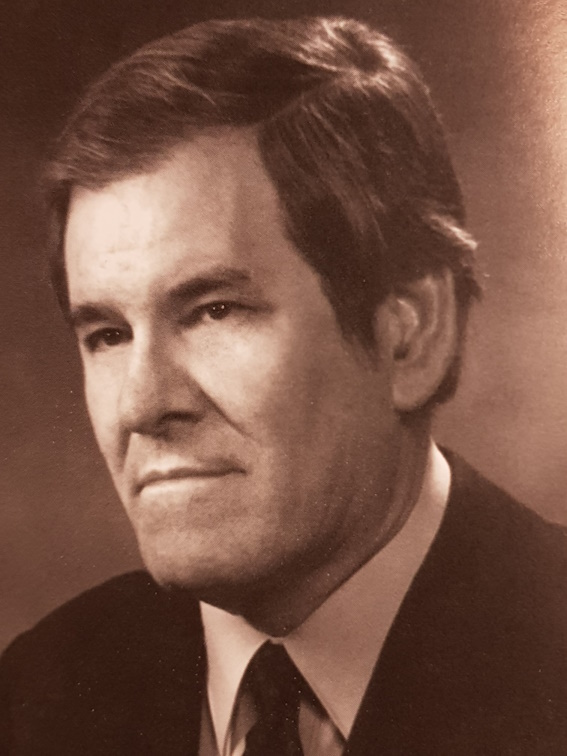 The legendary Lawrence Phelps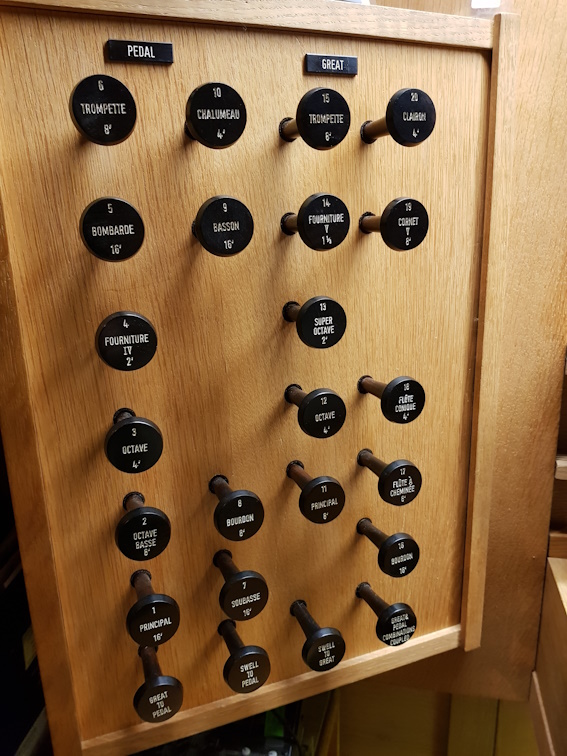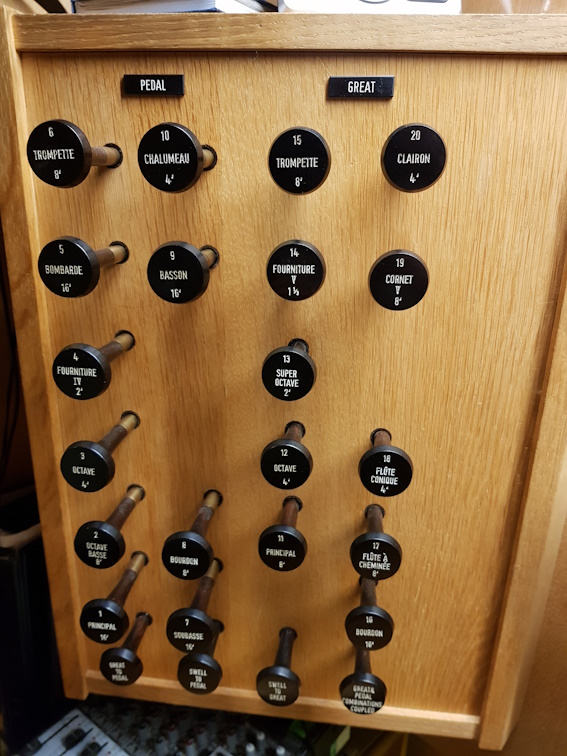 Single Screen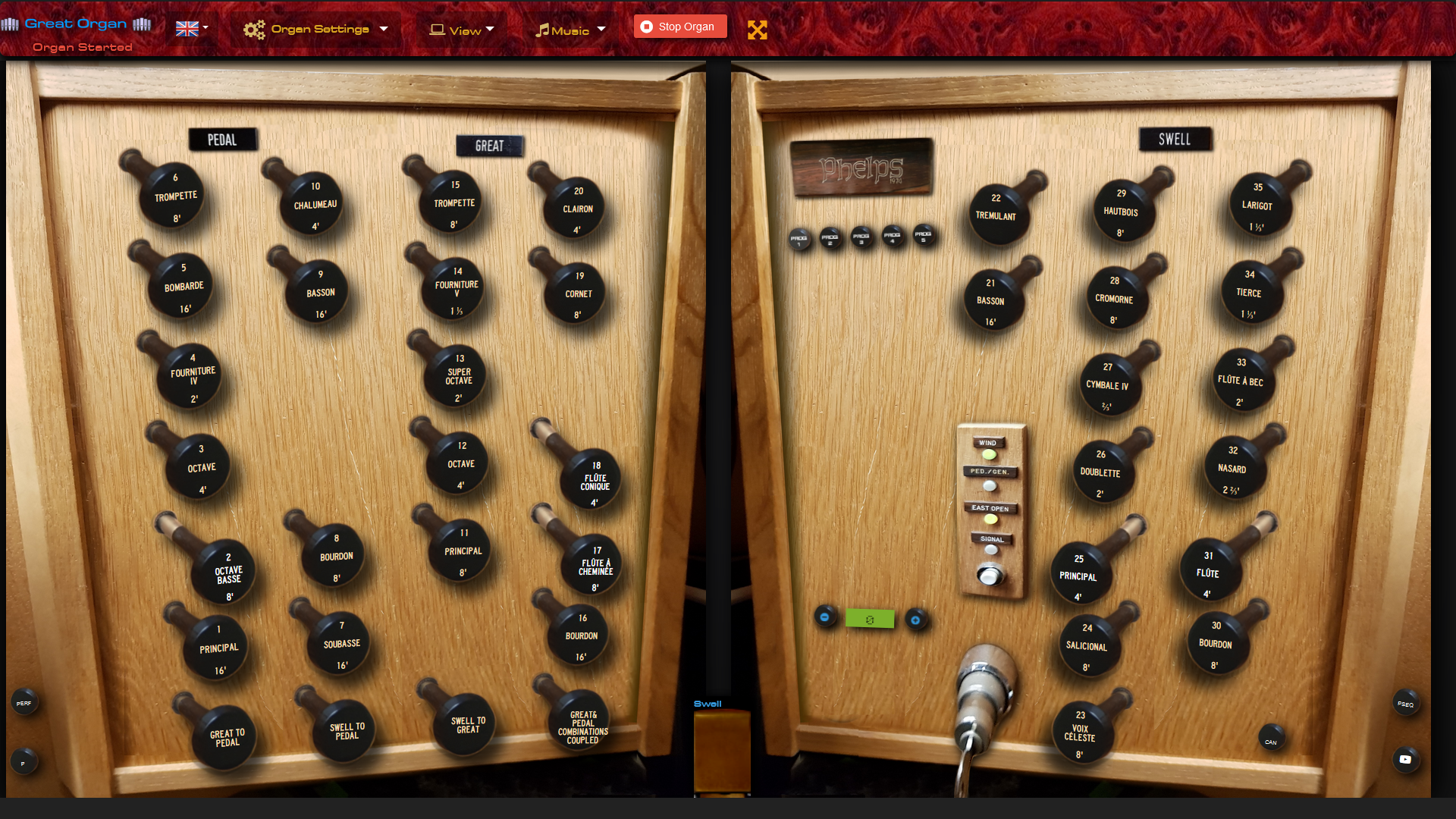 Single screen / Laptop screen view
---
Dual Landscape screens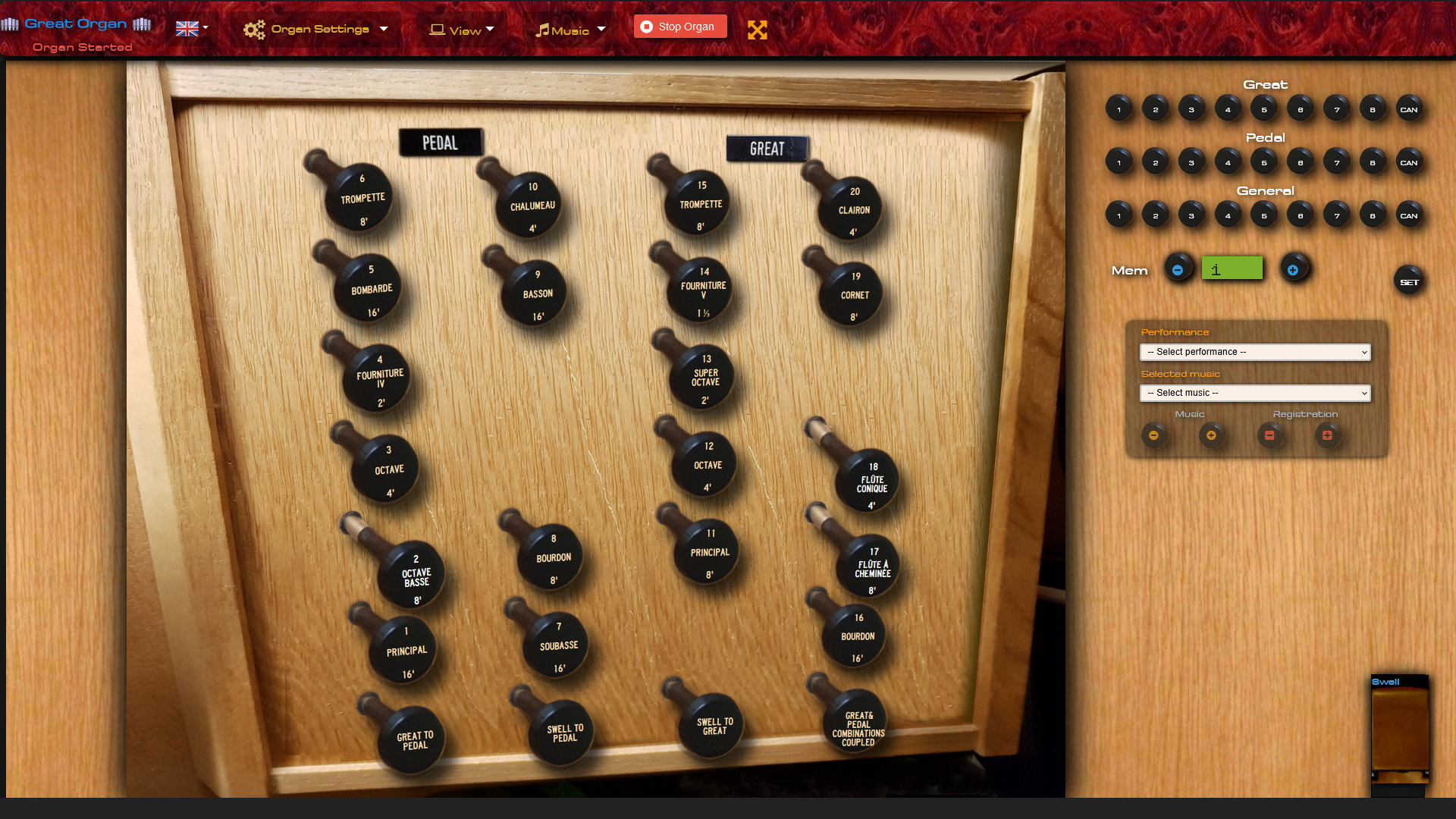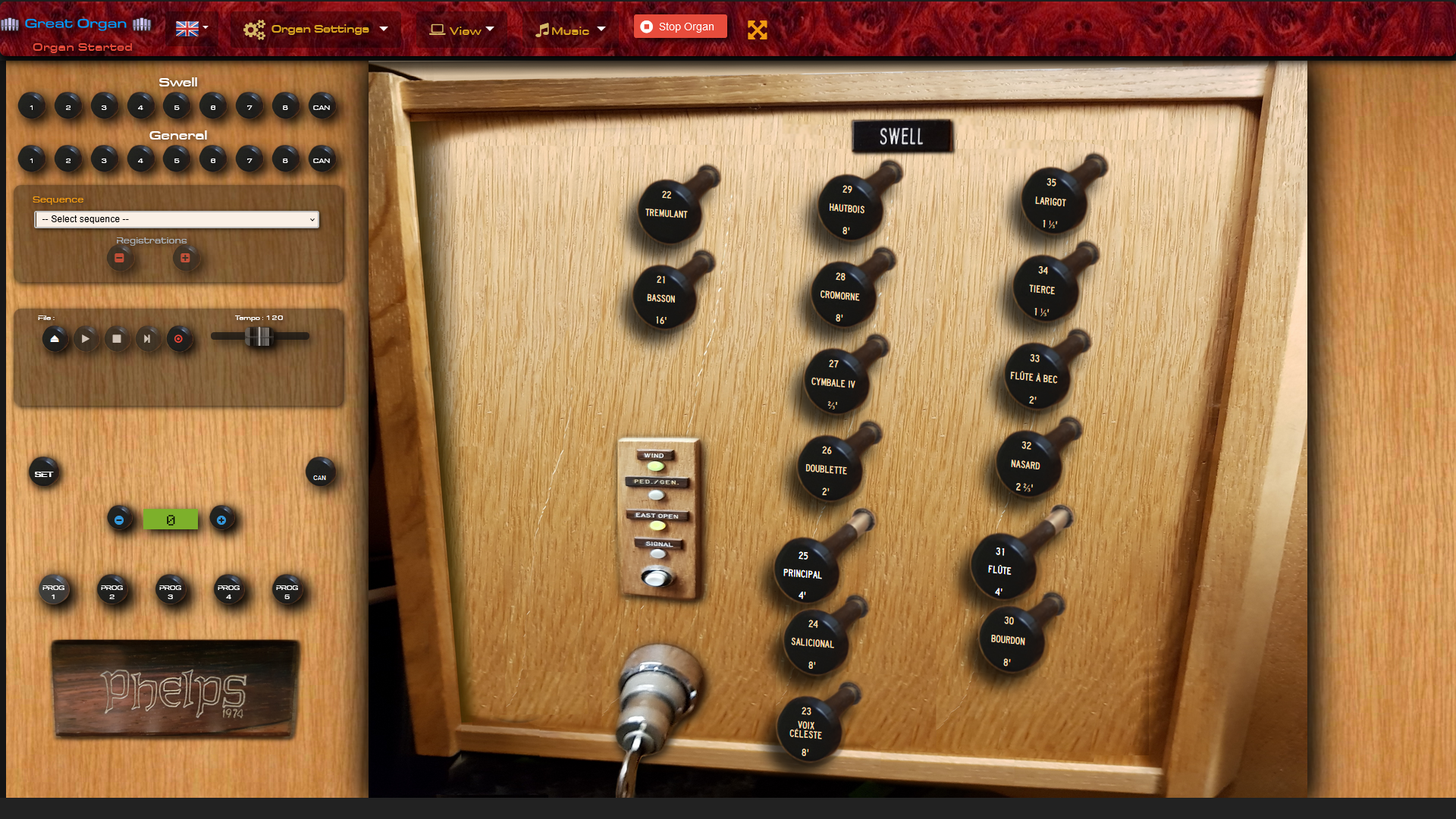 ---
Dual portrait screens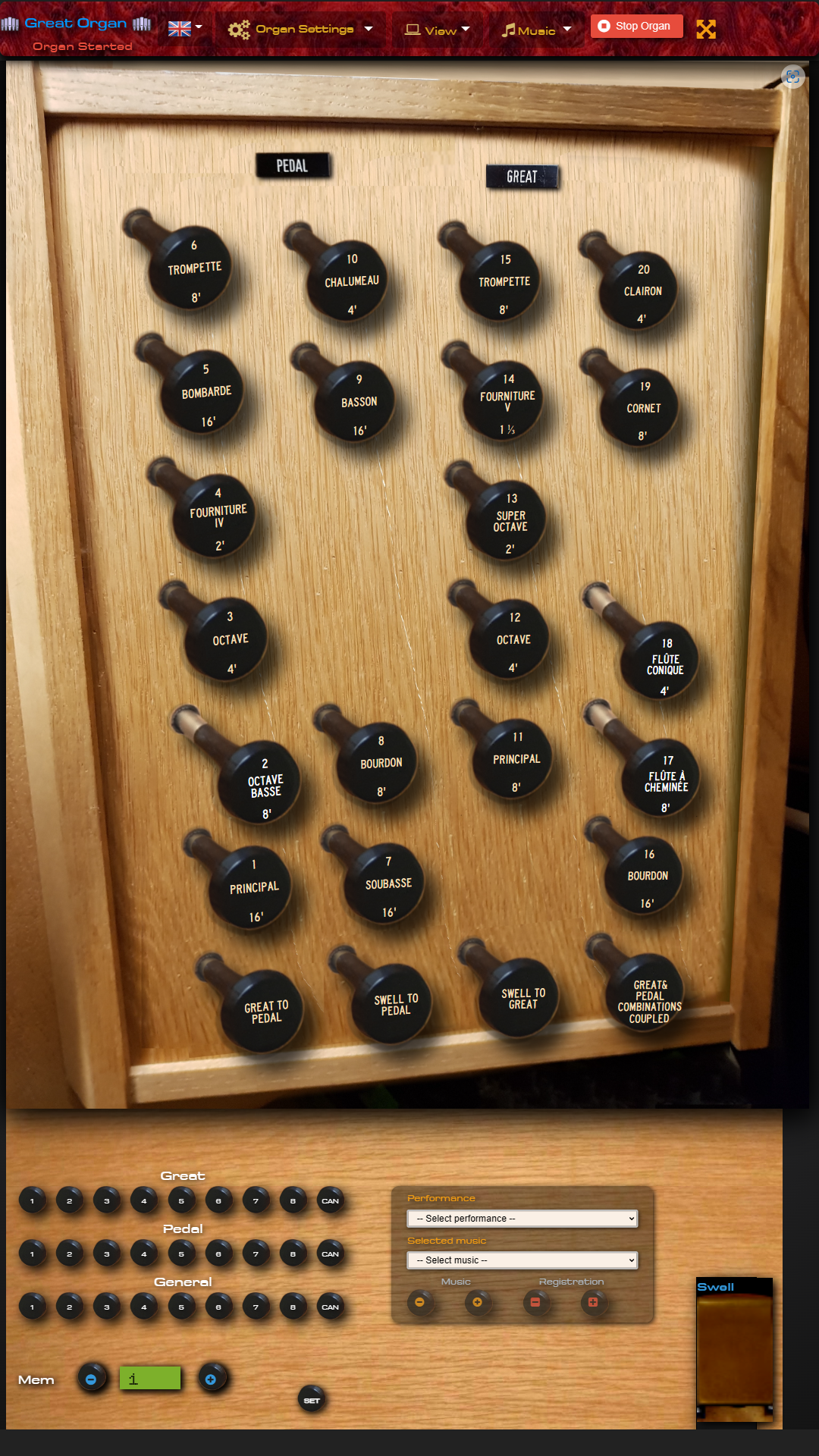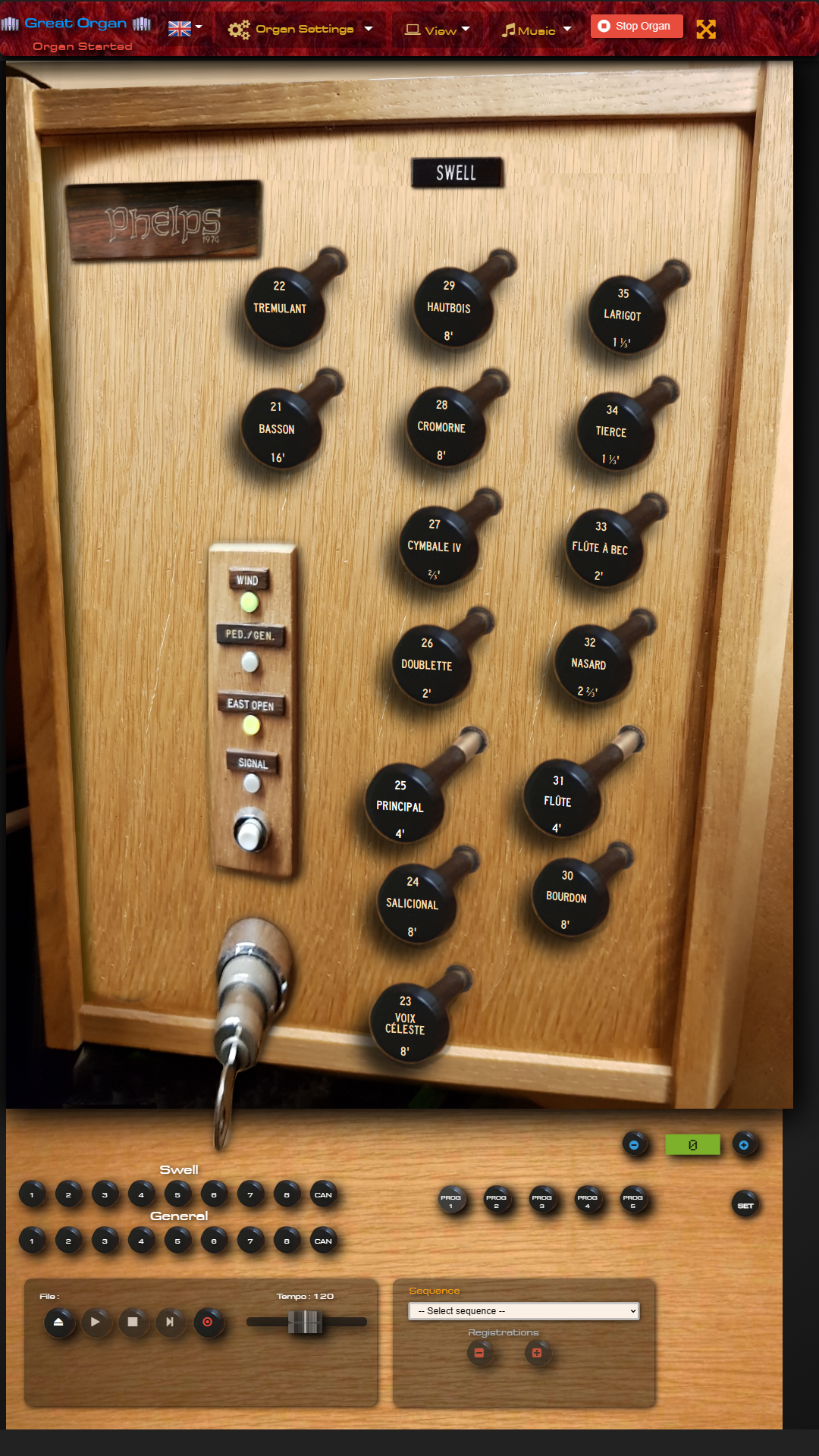 ---
The Organ.
The early history of the organs of Hexham Abbey remains shrouded in mystery. An 18th century engraving shows that an organ was siste on the medieval screen but no futher details can be traced.
The organ of 1856 came from Carlisle Cathedral and contained some 1804 Avery pipes. Fashion changed (and the nave was rebuilt) and the organ was enlarged and revoiced a number of times, notably in 1905 by Norman and Beard. By the early 1970s the large four manual organ had ben recast so many times that it had become utterly worn down and unreliable. (Only the console and swell organ remained on the screen, with Great, Choir, Echo and Pedal divisions spread throughout the Quire and South Transept Triforium.
The visionary decision to build a new mechanical action organ was taken, and in 1974 the Phelps organ was installed. Though there are only 34 stops, whis is relatively small compared to the previous instrument (or compared to instruments in similar churches and abbeys) it is almost universally renowned for the quality of its craftsmanship and artistry. It still has a modern appearance, which though controversial at the time, receives more praise today. Many internationally famous recitalists have played at Hexham Abbey, and much interest is still generated by this instrument.
The precision of and lightness of the console action is testiment to the incredible craftsmanship of this instrument and the genius of Lawrence Phelps. It is tonally exquisite and despite its modest specification is an incredibly versatile instrument which is certainly more than capable of filling the expanse of the Abbey.
Hexham Abbey, 2021
---
The Digital Samples
Pipe organs were designed to sound their best in the acoustic space for which they were built.
We have taken great care so that the samples and acoustic model for this organ reproduce the instrument as faithfully as possible.
This organ was sampled from a single point, at some elevation by a single stereo pair of high quality professional microphones. We recorded this slightly away from the organ chamber to allow correct pipe speech and to avoid any excessive mechanical noise. Unlike many other digital sample sets, where organs can often be overcorrected, we have endevoured to leave this organ exactly as recorded and kept any processing of the samples to an absolute minimum. This is to preserve the tonal character of this organ as accurately as possible.
Apart from the pedal division, this organ was entirely sampled using our new RoboSampler. There were two main reasons for this. Firstly, due to COVID lockdown restrictions in force at the time, in compliance with the Abbey's policies, and Secondly due to the mechanical nature of this organ, the robotic sampling gave a very consistent pipe speech and a level of accuracy that is just not possible using a human to hold the notes!
Audio Engineering - C Brown
Ripon, 2021
24 Bit Stereo and 5.1 surround sound (Studio Quality). Ranks recorded during COVID lockdown in 2021
Tuning 440Hz
The team at Great Organ would like to sincerely thank the whole team at Hexham Abbey for their warm welcome, hostpitality and enthusiasm for our endeavours whilst we were in the Abbey. The whole team were incredibly helpful and accomodating throughout our visit and made it an absolute pleasure to be there. We strongly recommend visiting the Abbey to anybody who has not yet had the pleasure. The staff are all very knowlegable, friendly and extremely helpful and make all visitors feel very welcome.
We would also like to extend our sincere gratitude to Mr Michael Haynes - Director of Music and Choirmaster at Hexham Abbey for his input, advice and assistance during the production of this software. Michael was extremely accomodating to our requests, particularly to sample this incredible instrument well into the early hours of the morning and went well above and beyond any reasonable expectations to help us produce this virtual organ for your enjoyment. It was clear from our visit that the Abbey has a very rich and vibrant musical programme of the highest standards under his expert direction, and this was a delight to witness.
---
Organ Specification
| Rank | Stop Name |
| --- | --- |
| 16' | BOURDON |
| 8' | PRINCIPAL' |
| 8' | FLÛTE À CHEMINÉE' |
| 4' | OCTAVE |
| 4' | FLÛTE CONIQUE |
| 2' | SUPEROCTAVE |
| 5 Ranks | CORNET |
| 5 Ranks | FOURNITURE |
| 8' | TROMPETTE |
| 4' | CLARION |
| - | SWELL TO GREAT |
| Rank | Stop Name |
| --- | --- |
| 8' | SALICIONAL |
| 8' | VOIX CÉLESTE |
| 8' | BOURDON |
| 4' | PRINCIPAL' |
| 4' | FLÛTE |
| 2 2/3' | NASARD |
| 2' | DOUBLETTE |
| 2' | FLÛTE À BEC |
| 1 3/5' | TIERCE |
| 1 1/3' | LARIGOT |
| 4 Ranks | CYMBALE |
| 16' | BASSON |
| 8' | HAUTBOIS |
| 8' | CROMORNE |
| - | TREMULANT |
| Rank | Stop Name |
| --- | --- |
| 16' | BOURDON |
| 16' | SOUBASSE |
| 8' | BOURDON |
| 4' | OCTAVE |
| 4 Ranks | FOURNITURE |
| 16' | BOMBARDE |
| 16' | BASSON |
| 8' | TROMPETTE |
| 4' | CHALUMEAU |
| - | SWELL TO PEDAL |
| - | GREAT TO PEDAL |
---
Latest software -1st January 2023
Download Hexham Abbey Organ v3.0.0.0
Software download links are only available to signed in registered users
to create a free account with us OR
to your existing Great Organ account
---
Purchase single license for Hexham Abbey
Only registered users may purchase software or organs
Software remains in evaluation mode until a license key has been obtained and the base software is also licensed
Purchase this software securely
You will be returned to this website from PayPal once the transaction has been completed or cancelled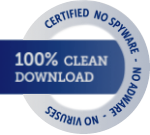 This software is no longer automatically available free to organists under 21 in current formal organ tuition. We are still prepared to consider genuine applications for free or discounted software from young organists under tuition on a case by case basis. Evidence of tuition / age is mandatory to apply for these concessions. We reserve the right to refuse concessionary discounts. Unfortunately we hav\e temporarily had to withdraw this automatic facility to young organists due to a number of people recently attempting to abuse this unique and generous scheme.

Please note - You must enter the software installation code in your account details before any activation keys can be generated. Please ensure it is correct before proceeding or making any purchases. Our licensing system can only generate licenses when it has a valid installation code registered against your account.
Registration codes will appear immediately following a successfully purchase in your account details section of this site
---
Compatible with
Windows x64
Windows 10 / Windows 11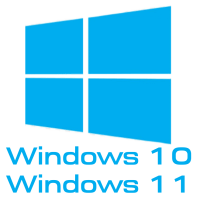 Windows 10/11 x64 - Intel i5 6th Gen or better
16Gb+ RAM (ideally DDR4)
128Gb+ SSD or M2.SSD
Ideally using dedicated soundcard
Apple Macintosh
Apple OSX Intel based systems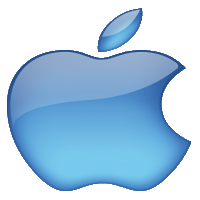 OSX 10.14+ (Mojave) x64 - Intel based x64
16Gb+ RAM (ideally DDR4)
128Gb+ SSD or M2.SSD
Ideally using dedicated soundcard
Linux Intel x64 distributions
Linux Intel x64 distributions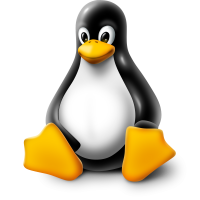 Debian/Ubuntu based distributions v20.0+ - x64 base (Linux Mint / Ubuntu)
16Gb+ RAM (ideally DDR4)
128Gb+ SSD or M2.SSD
Ideally using dedicated soundcard
---