The new standard in digital virtual pipe and electronic organ technology
Bespoke Instruments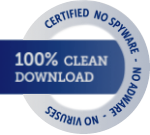 ---
Ever thought about having an organ built to your own specification?
Creating a new organ disposition and sample set might have proven to be a hugely expensive, haphazard, complex and lengthy process with other pieces of virtual organ software, however, due to our advanced organ building tools, we are able to offer a very affordable service for production of organs to your precise specification within a very short space of time.
We can also convert existing sample sets very rapidly to work on our platform. We will NOT work with licensed or encrypted sample sets fairly obvious reasons, so please DO NOT ASK US TO DO THIS. In this instance, contact your sample set provider and ask them to provide a Great Organ version of your sample set, and failing that, a version of the sample data you have purchased that can be imported to this platform. We will give all sample set providers assistance in this conversion, subject to agreement.
If you have reasonable technical skills, building your own organ is no longer something exclusively in the domain of the sample set producer either, and our tools should take much of the hard work and complexity out of building a new organ.
---
Do you need to raise money for your organ?
If it is in reasonable condition, then we can help you build a virtual version of your instrument from which you can use in your fund-raising efforts.
Bespoke services
Bespoke organ building
Current capabilities
2-5 Manuals plus pedals supported
Network remote control of user interfaces and features from networked devices
Up to 127 ranks (Stereo) and 381 ranks in 5.1 surround only
Missing or incomplete rank samples automatically restored
16 bit 44.1K, 24 bit 48k sample WAV file import supported
Rank extensions and mutations, up to +/- 24 semitones
Support for user recorded convolution impulse files
Powerful graphical user interface rendering using your own or custom graphics
Largely an automated process, on receiving cleaned, cut and looped samples
No need to create any cumbersome, wasteful and error prone release samples
We can sample the instrument for you, subject to availability, all samples will be minimum of 24 bit 48k studio quality
References are available from already delivered bespoke organ clients on request.
---